nieuwe mode-stijl stoom oogmasker stoom verwarming oogmasker
Steam Eye Mask
Het Steam Eye Mask genereert een gematigde hoeveelheid Steam Eye Mask bij een temperatuur van ongeveer 40 ℃ (104F). Celsius om de ogen rustig en diep te verwarmen en de spanning in de omringende spieren te verlichten. De geruststellende warmte rond de ogen en het omliggende gebied rond de 40 minuten na het aanbrengen, waardoor de gebruiker gedurende de dag geen gespannen spanning meer heeft. Steam Eye Mask helpt ook om de bloedsomloop te verbeteren voor het verminderen van gezwollen ogen en donkere kringen.
Ons hoofdproduct bestaat uit: voetpatch, afslankpatch, pijnstillingspatch, kruidenpatch, medische dressing, exfoliërende voetmasker, wimper gelpatches, muggenspray, stoom oogmasker en ga zo maar door!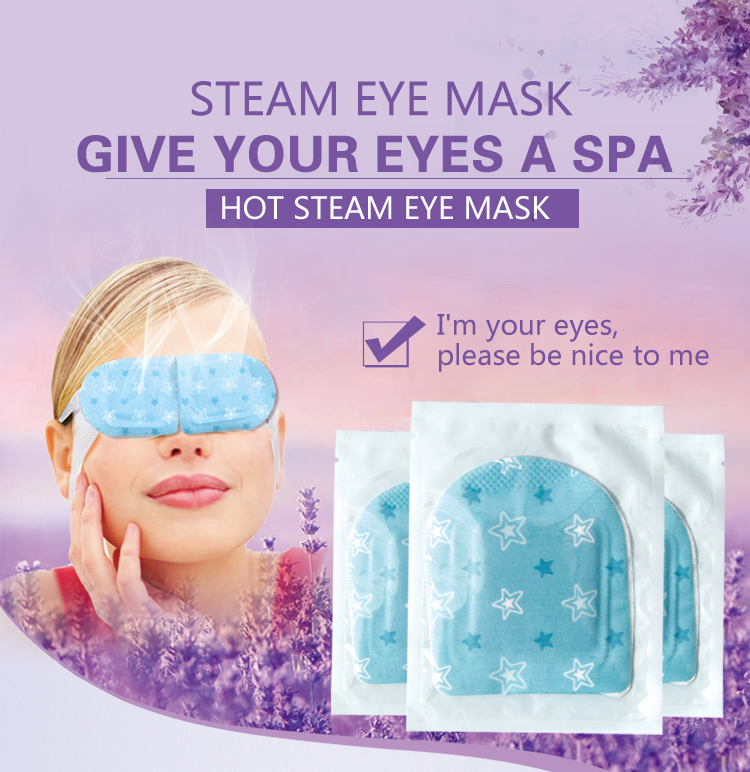 Product ingrediënten
IJzerpoeder, vermiculiet, actieve kool, water, anorganische zouten en natuurlijke essences van lavendel en planten, enz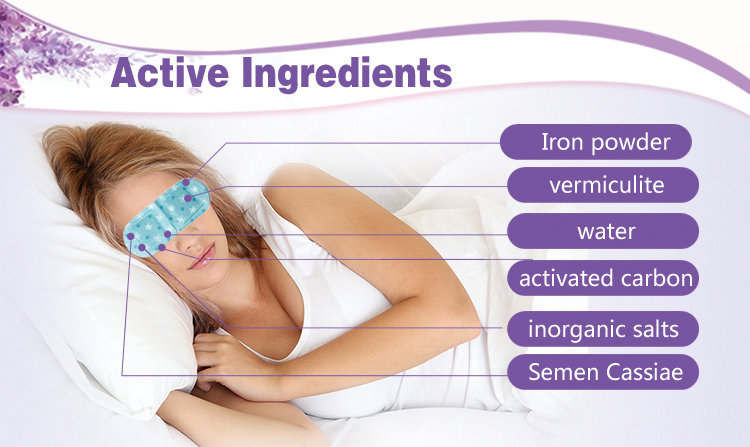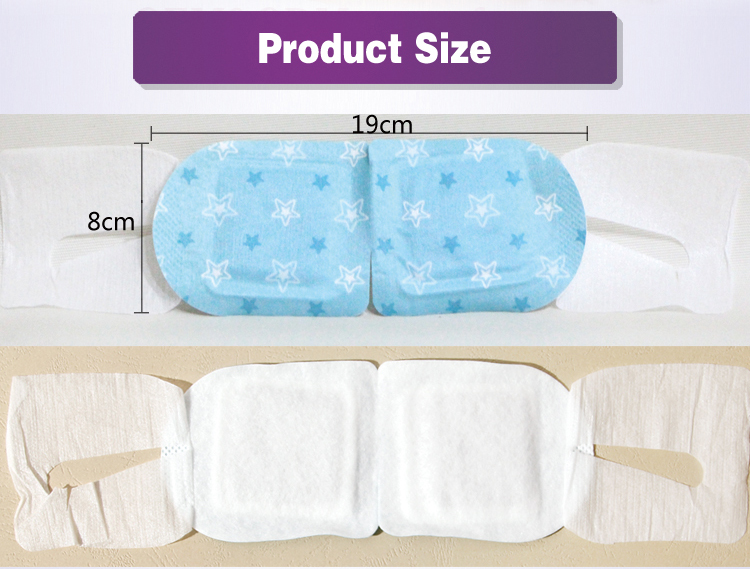 Functie
Verzacht vermoeidheid van de ogen
Vochtinbrengen, anti-rimpel, donkere cirkel verwijderen
Handig om te slapen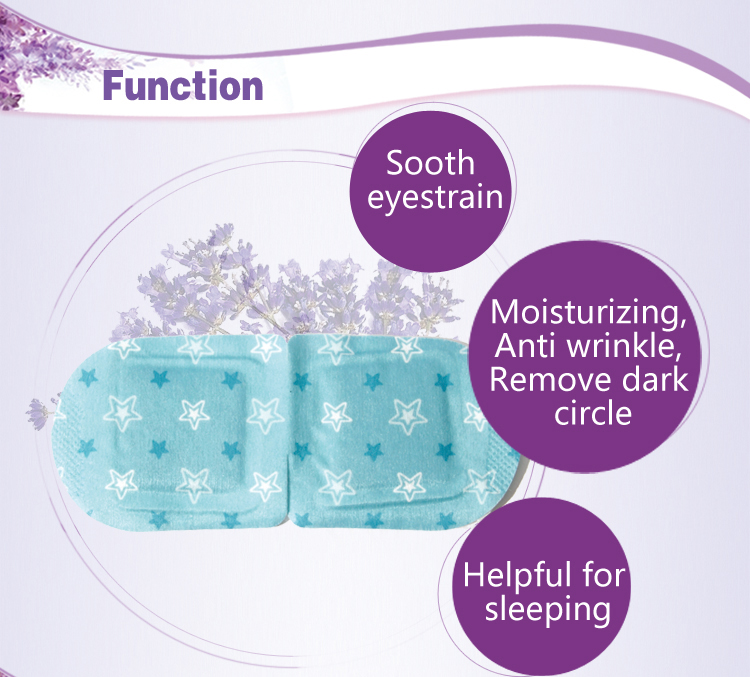 Handleiding
1. Open de zak en haal het masker eruit
2.Verspreid het masker, breng het aan op de gesloten ogen en hang het aan de oren.
3. Draag het gedurende 20 minuten. Verwijder het wanneer de temperatuur daalt en het masker niet meer warm wordt.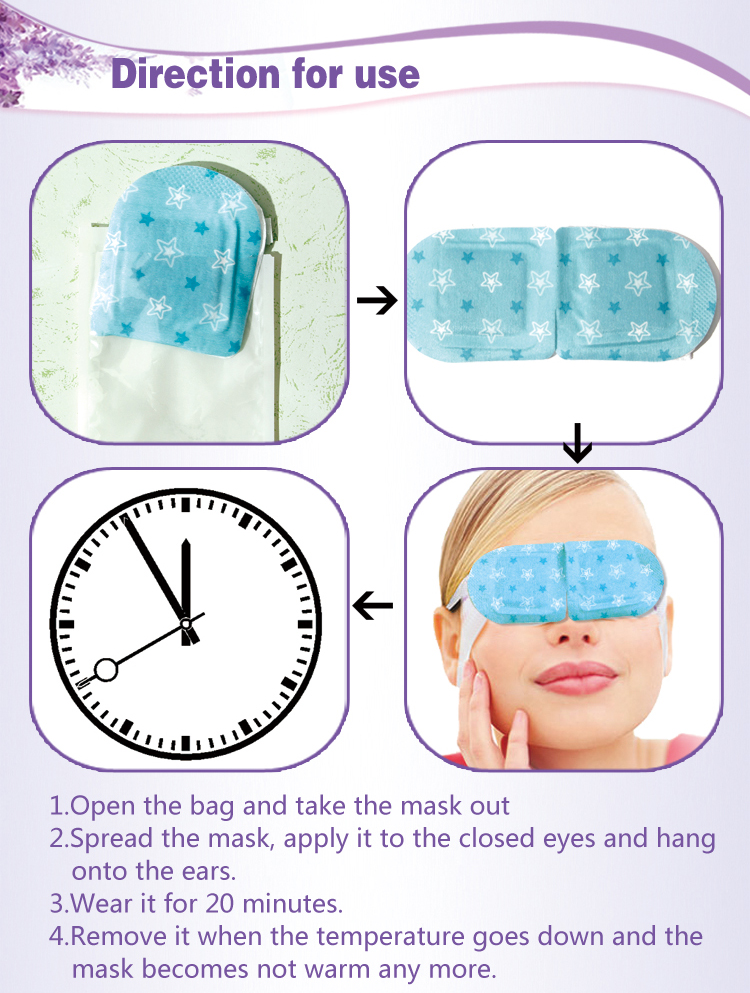 Product structuur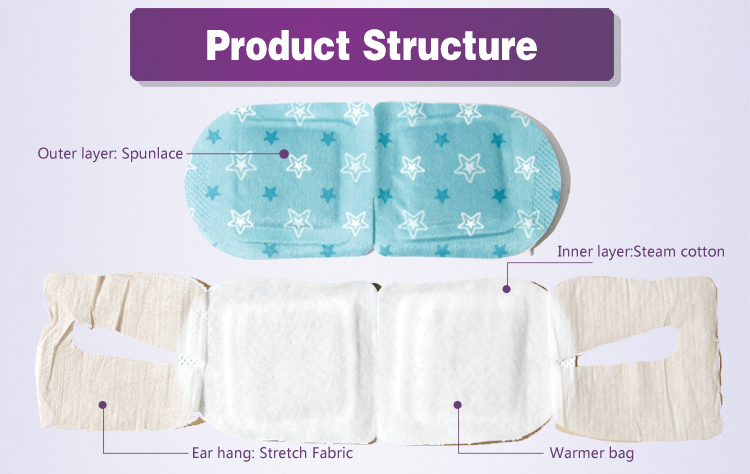 Inpakken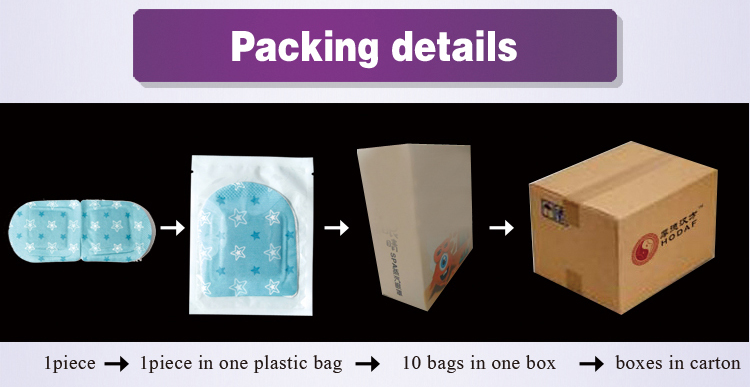 Voorzien zijn van
1. Bevat comfortabele stoom met ongeveer 40 ° C tepidity, die spoedig comfortabele gevoelens met lauwheid en vochtig voor ogen en huid zal brengen.
2. Verzachting van vermoeidheid en spanning van de hele dag, bevordering van de bloedcirculatie, verwijdering van spanning in de ogen.
3.Tepidity stoom kan laatste 15 minuten zijn, ogenvermoeidheid verlichten, ogenvocht verbeteren, en huid rond ogen verzachten.
4. Gemakkelijk te dragen. Je mag op elk moment gebruiken, voor het slapengaan, vrije tijd, middag dutten, reizen met het vliegtuig of met de trein, rusttijd op kantoor, etc.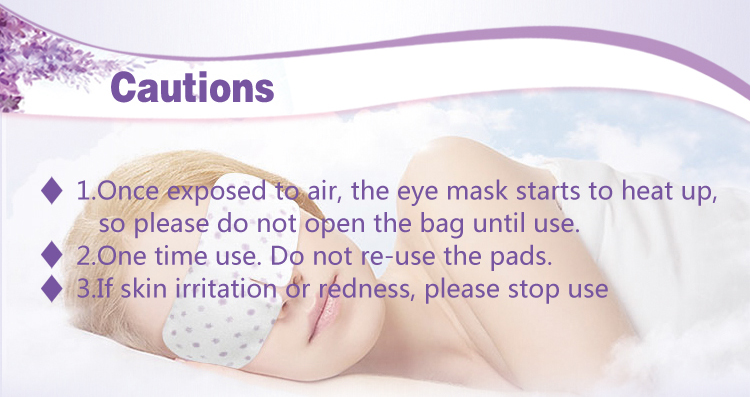 waarschuwingen
1. Gebruik tijdens het gebruik van dit Steam Eye Mask geen andere oogmaskers, ooglapjes of ooggerelateerde producten.
2. Gebruik het Steam Eye-masker na een tijdje als u net oogdruppels hebt gebruikt.
3.Please niet gebruiken als u oogziekte hebt.
4. Stop om te gebruiken als u oververhitting voelt.
5. Neem contactlenzen af ​​vóór gebruik Steam Eye Mask.
Bedrijfsinformatie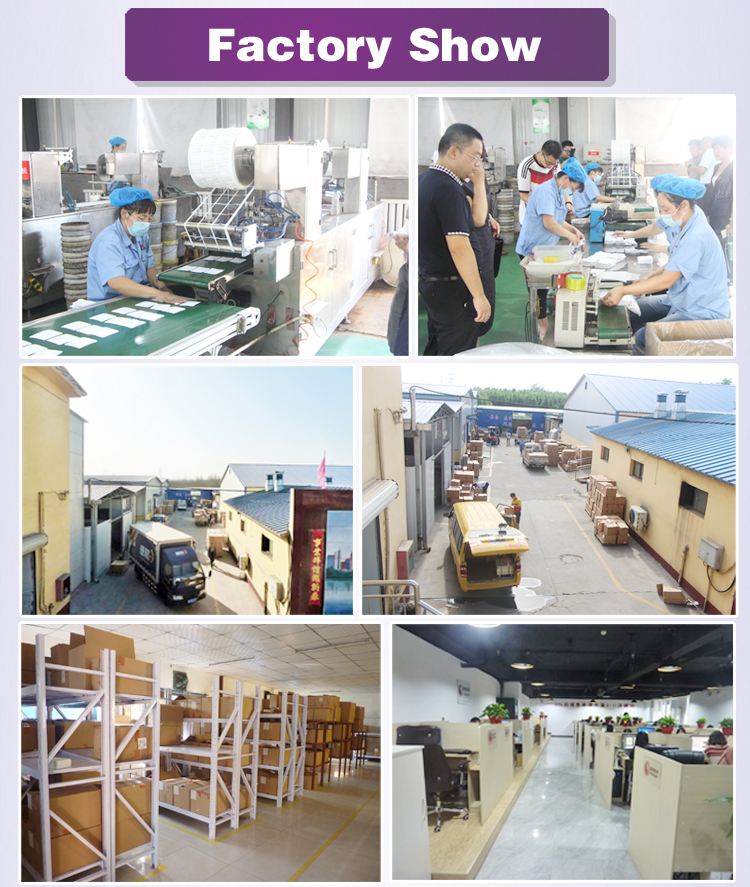 Onze klant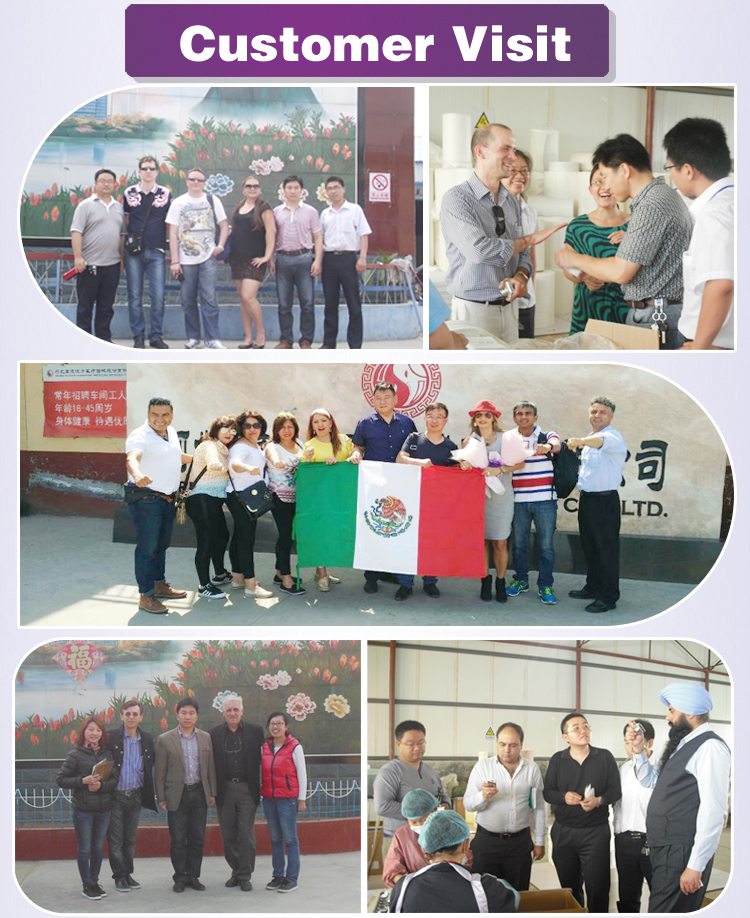 Certificaat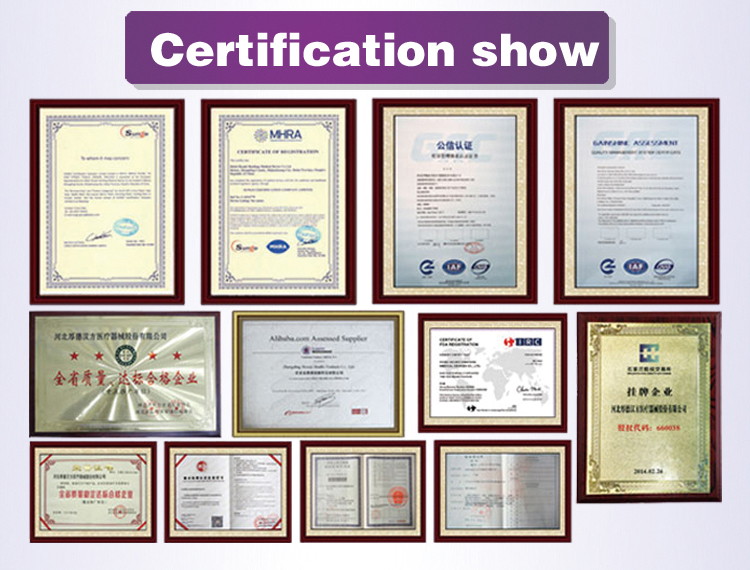 Product Categorie : Steam Eye Mask