beste prijs Hot Sale Pain Relief Patch
De kracht van de Large Pain Relief Patch is verbeterd met meer medicijnen dan Salonpas Original. De Pain Relief Patch heeft drie actieve ingrediënten in een flexibelere, 20% grotere en gemakkelijk aan te brengen pleister. Salonpas Large Pain Relief Patch biedt tijdelijke verlichting van kleine pijntjes en pijnen van spieren en gewrichten geassocieerd met artritis, eenvoudige rugpijn, verrekkingen, kneuzingen en verstuikingen.
Ons hoofdproduct omvat voetpleister, afslankpatch, pijnstillingspatch , kruidenpatch, medische dressing, exfoliërende voetmasker, wimper gelpatches, muggenwerende patch, huidschilferende voetmasker en ga zo maar door!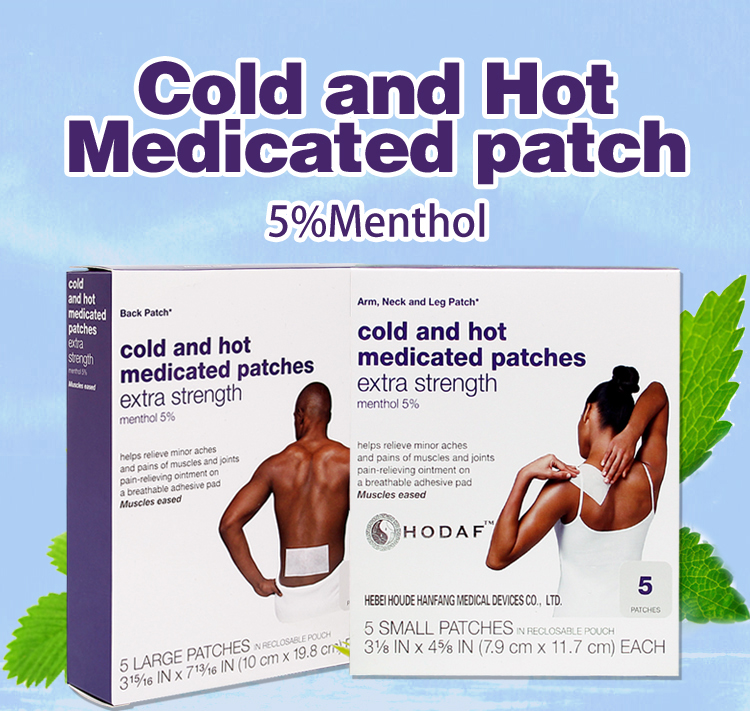 Stop het gebruik en vraag de arts of
* overmatige roodheid of irritatie is aanwezig
* conditie verslechtert
* pijn blijft langer dan 7 dagen aanhouden
* symptomen verdwijnen en treden binnen enkele dagen weer op.
Als u zwanger bent of borstvoeding geeft, vraag dan een zorgverlener voor gebruik. Buiten het bereik van kinderen houden. Als u inslikt, vraag dan medische hulp of neem direct contact op met een Antigifcentrum.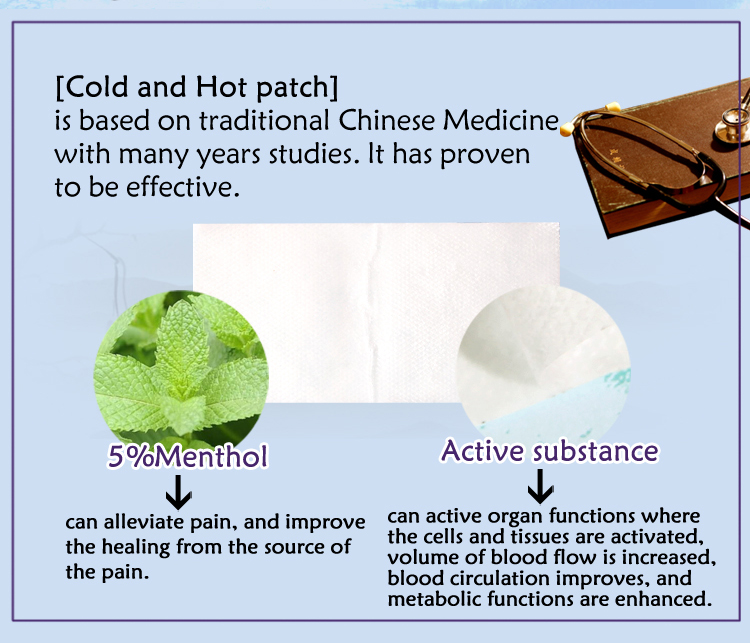 Actieve ingrediënten
Acrylzuur, aluminiumhydroxide, Carmellose-natrium, 2-ethylhexylacrylaat, glycerol, isopropylmyristaat, methylacrylaat, nonoxynol-30, polyacrylaat, polyacrylzuur, polysorbaat 80, sorbitansesquioleaat, zetmeel, talk, wijnsteenzuur, titaniumdioxide, water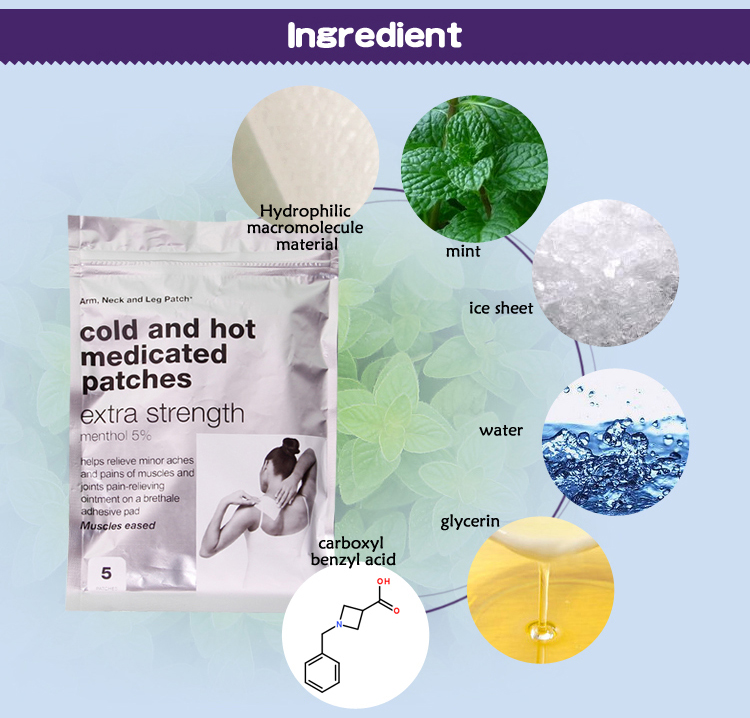 functies
Om minder pijnlijke en pijnlijke spieren en gewrichten te verlichten, pijnstillende ointmet op een ademend hechtmiddelblok, verlichtten spieren.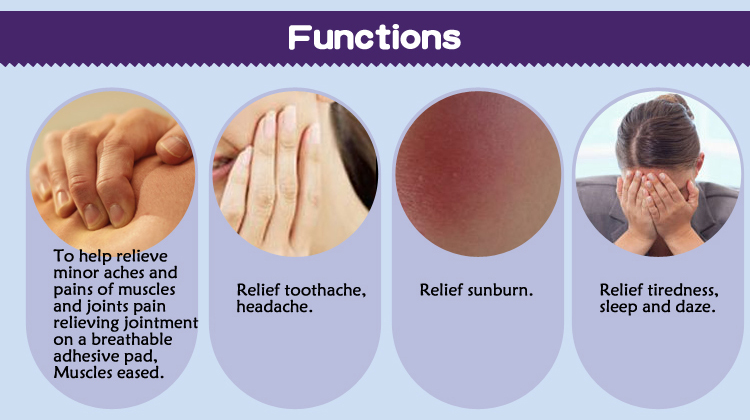 Geschikt voor
Helpt bij het verlichten van kleine pijntjes en pijnen van spieren en gewrichten Pijnstillende zalf op een ademend zelfklevend kussen Spieren ontspannen.
Gebruik verlicht tijdelijk kleine pijntjes en pijnen van spieren en gewrichten als gevolg van artritis eenvoudige rugpijnstammen verstuikingen bursitis tendinitis kneust krampen.
Product structuur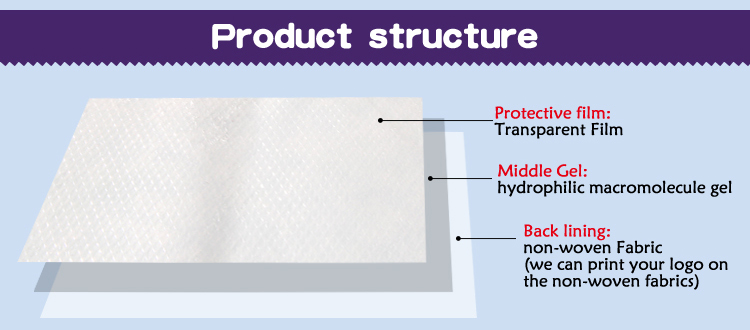 Hoe te gebruiken?
1). Volwassenen en kinderen van 12 jaar en ouder: breng een patch aan op het getroffen gebied indien nodig, maar niet meer dan 4 keer per dag.
2). Kinderen jonger dan 12 jaar: vraag een arts.
3). Voor eenvoudige toepassing: pak beide uiteinden van het kussen stevig vast, trek aan beide uiteinden.
Strek pas totdat de rug scheidt. Verwijder de beschermende film terwijl u de pad direct aanbrengt op de plaats van pijn.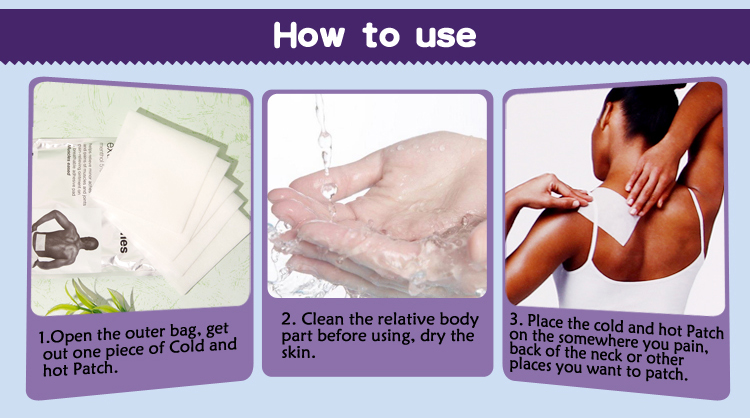 Product grootte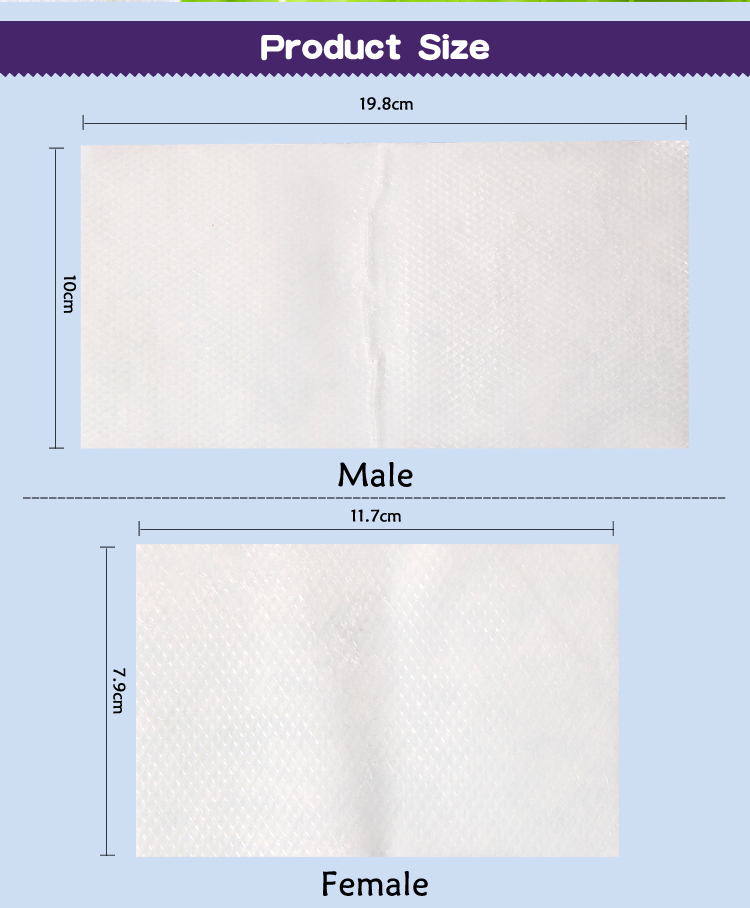 Voorzichtigheid
*Gebruik alleen zoals aangegeven
* vermijd contact met ogen en slijmvliezen *
* niet van toepassing op wonden of beschadigde huid *
* niet strak hechten of een verwarmingskussen gebruiken.

Inpakken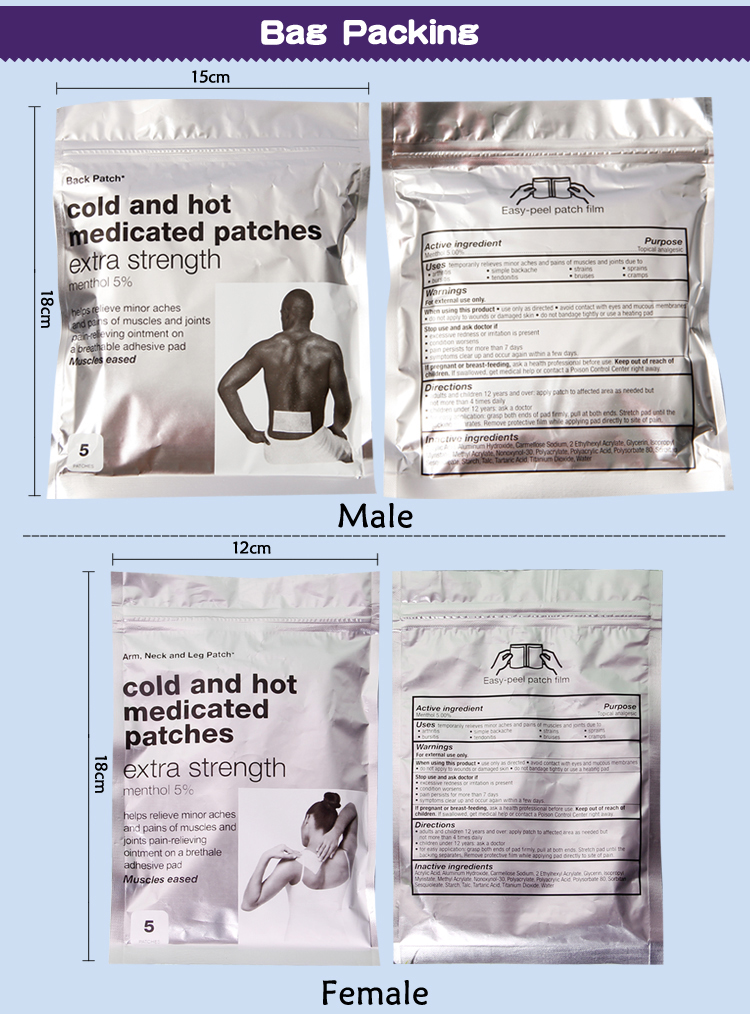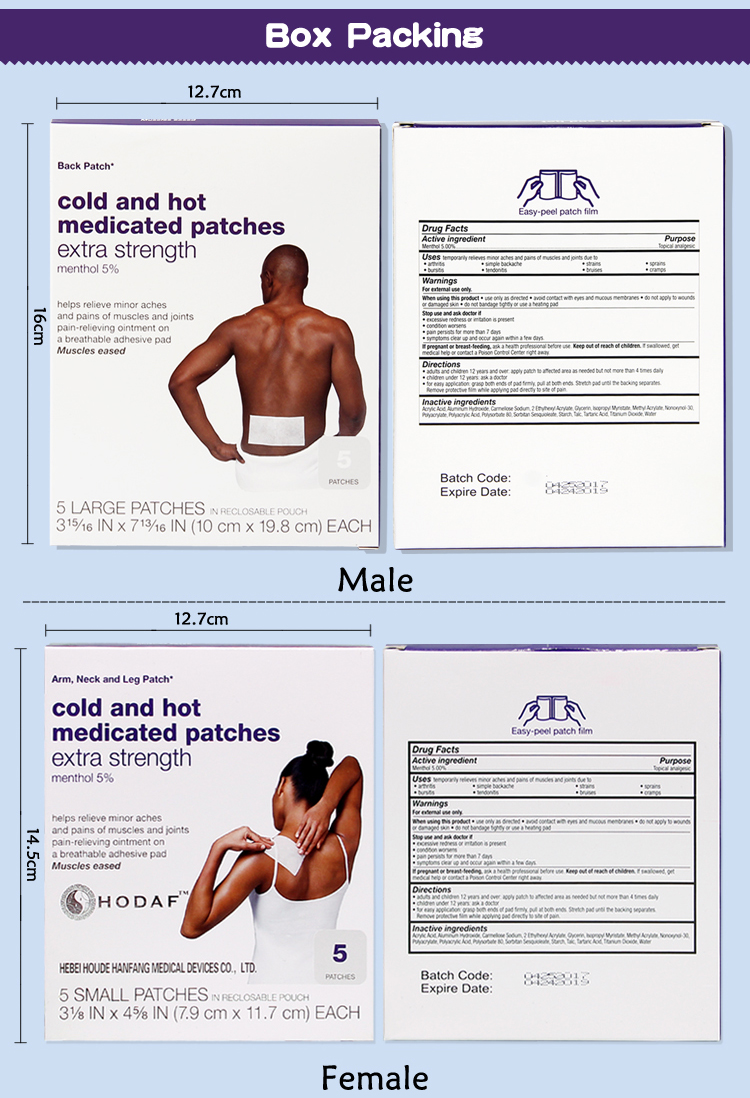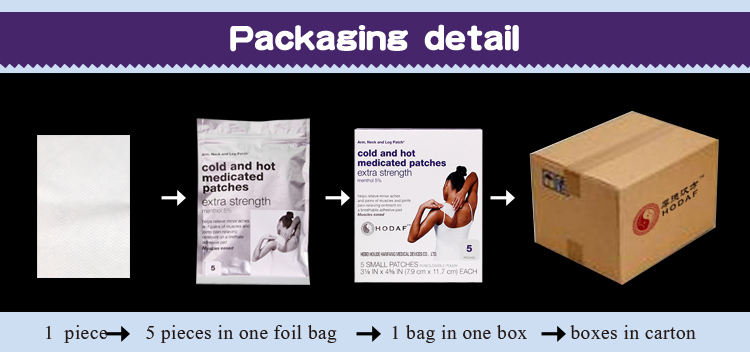 Ons bedrijf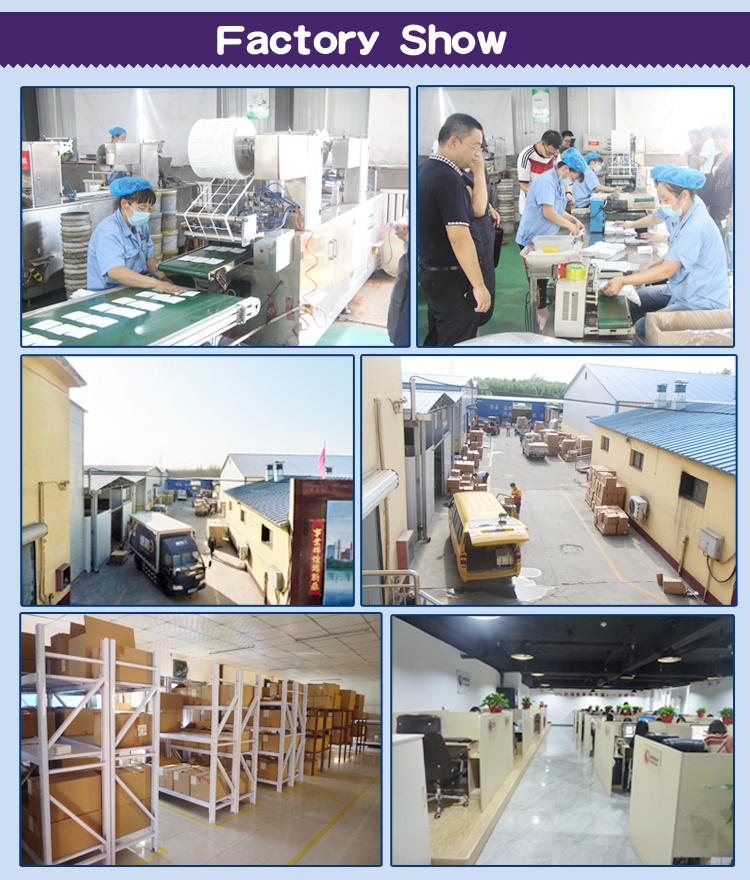 Onze klant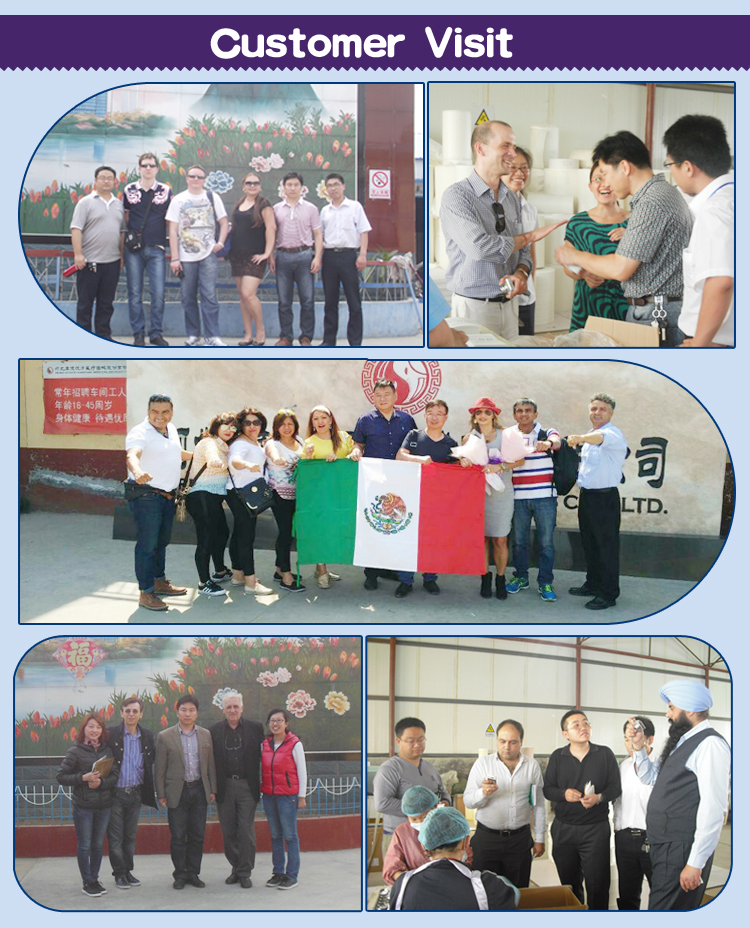 Certificaat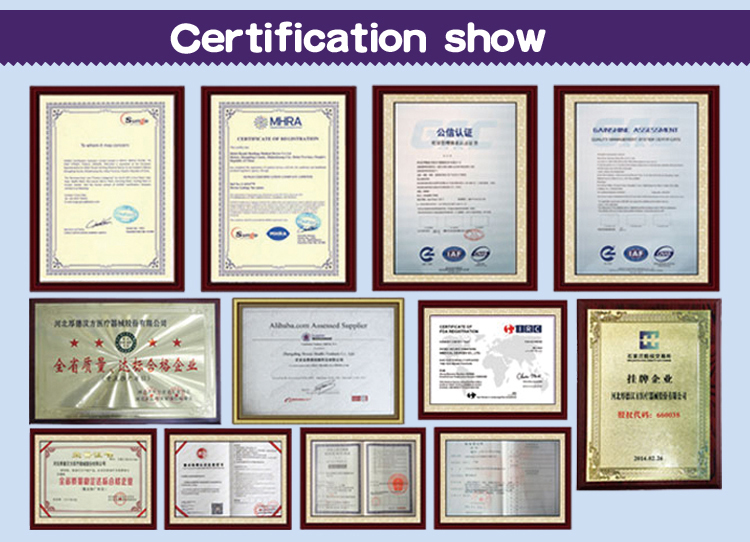 Product Categorie : Pain Relief Patch