Heet product Gezondheidszorg van pijn Hulp Patch
Artritis Pain Relief Patch is de enige OTC-pijnstiller die wordt geëtiketteerd om milde tot hardere, matige pijn te verlichten. Artritis Pain Relief Patch biedt effectieve verlichting van de pijn gedurende maximaal 12 uur. Hodaf Artritis Pain Relief Patch biedt ook een welkom alternatief voor pijnpatiënten, inclusief diegenen die liever het gebruik van orale OTC-pijnstillende medicatie vermijden die is gelabeld voor slechts lichte pijntjes en kwalen. In tegenstelling tot een oraal medicijn, de actieve ingrediënten in Hodaf Artritis Pain Relief Patch wordt opgenomen door de huid en gaat direct naar de pijnplaats.
Ons belangrijkste product bestaat uit een voetpatch, afslankpatch, pijnstillingspatch, kruidenpatch, exfoliërende voetmasker, wimper gelpatches, muggenmelkpatch, koelpatch, magneet Slimmig-patch enzovoort!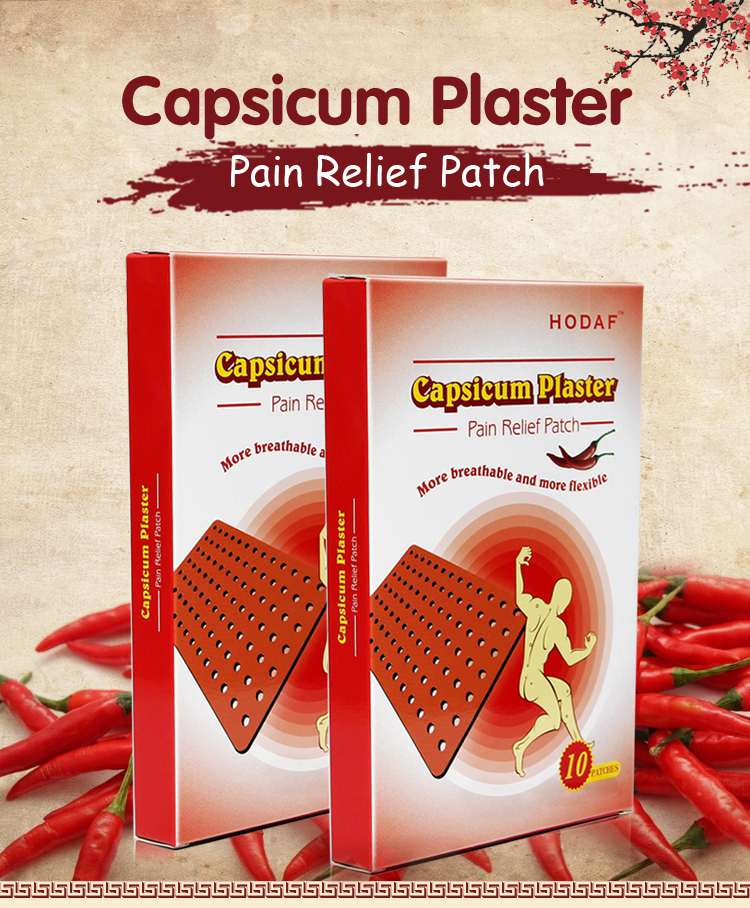 ingrediënten
Lysimachia trientaloides Hemsl, Forrest Silkvine Steel of Root, Caulis Impatientis etc.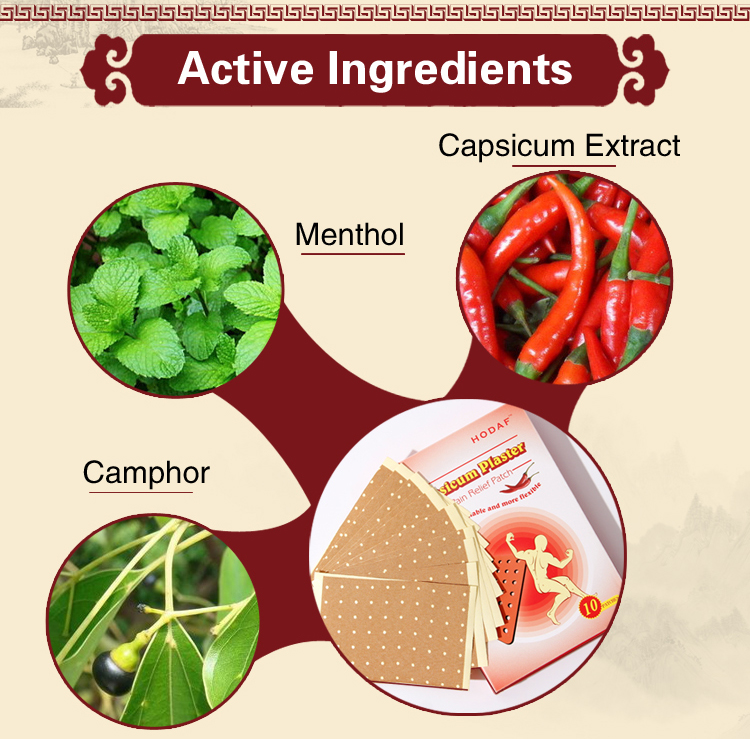 functies
Voor tijdelijke verlichting van pijntjes en kwalen van
Stijve schouders Eenvoudige rugpijn Spierpijn Kneuzing
Prains Gezamenlijke pijn Lumbago Reuma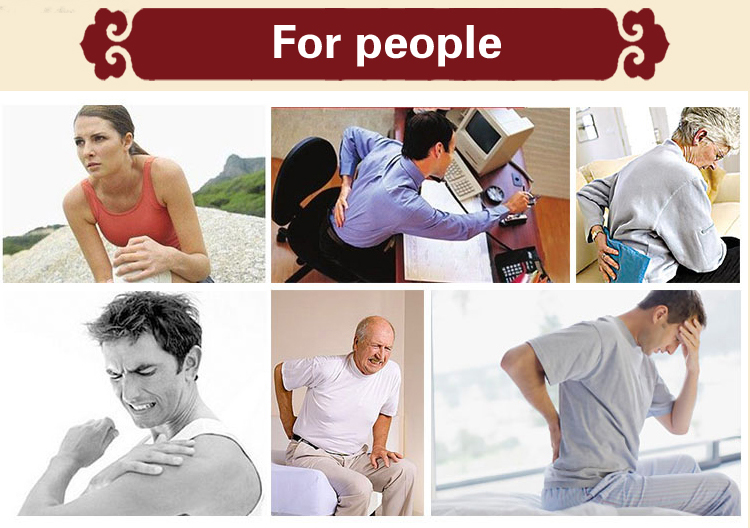 Gebruik
1. Reinig en droog het toepassingsgebied.
2. Verwijder de beschermende film en breng gips aan op het getroffen gebied.
3. Verander pleisters wanneer dat nodig is, maar niet meer dan 2 tot 3 keer per dag.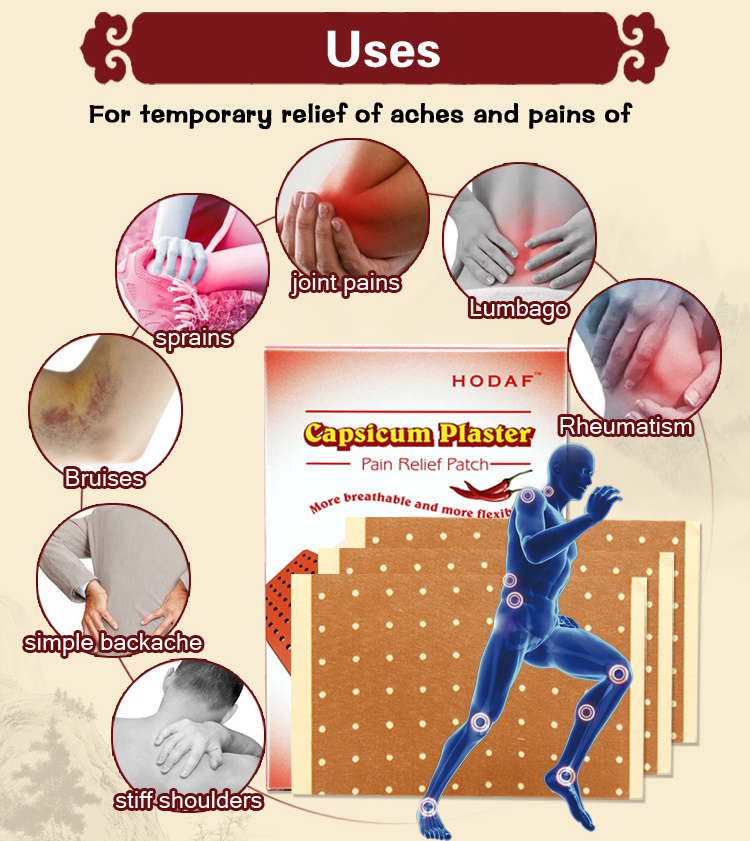 Opslag: afgedicht op een koele en droge plaats
Houdbaarheid: 2 jaar
Wij kunnen pleisters maken op basis van uw behoeften, grootte, stijl en zelfs ingrediënten.
Bieden OEM-service: 1.we pleisters maken onder uw grondstoffen
2. we pleisters maken onder uw merk en naam
Inpakken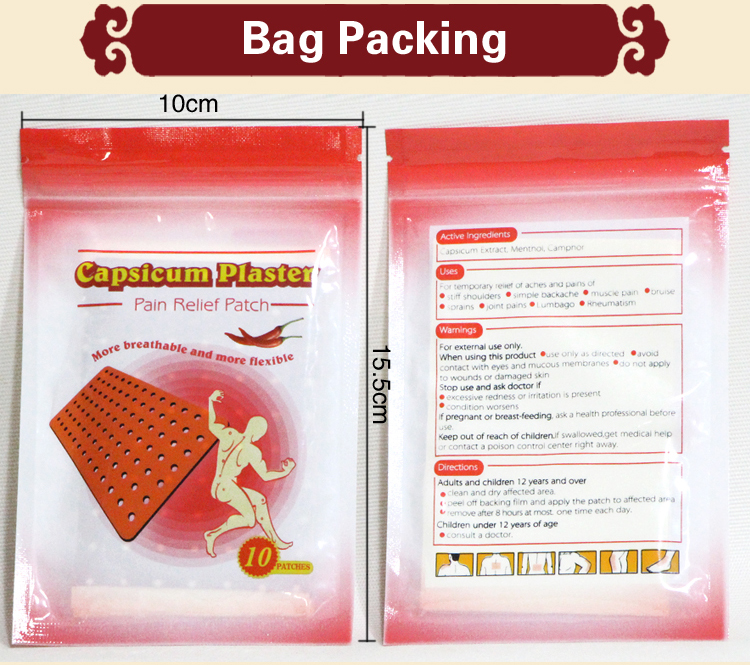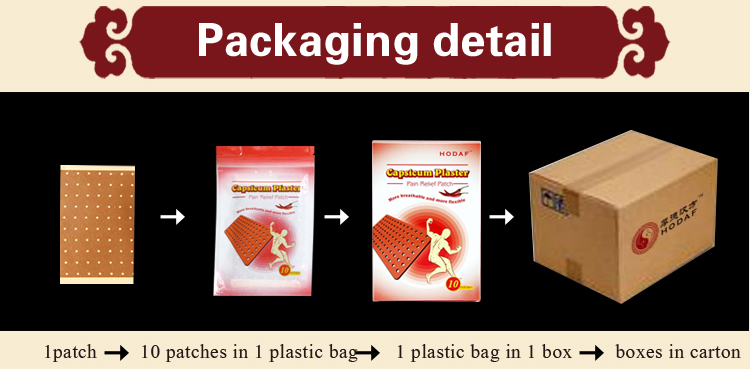 1. Een paar mensen hebben een gevoelige huid, gebruik dat niet meer, dat is niet nodig.
2. Voor gebruik alleen zoals aangegeven, vermijd contact met de ogen, slijmvliezen, huiduitslag, wonden of beschadigde huid
3. Als u zwanger bent of borstvoeding geeft, raadpleeg dan een arts voordat u een pijnstiller gebruikt.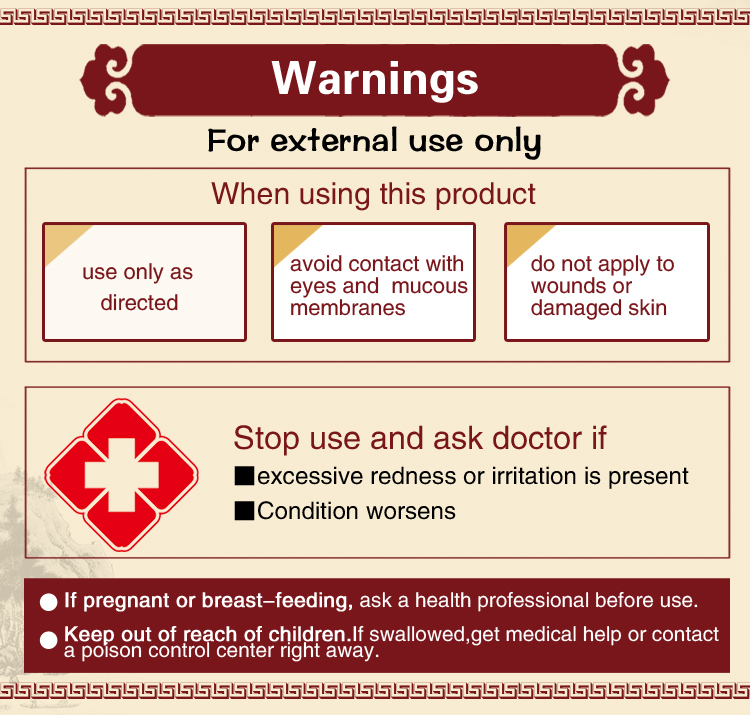 Onze fabriek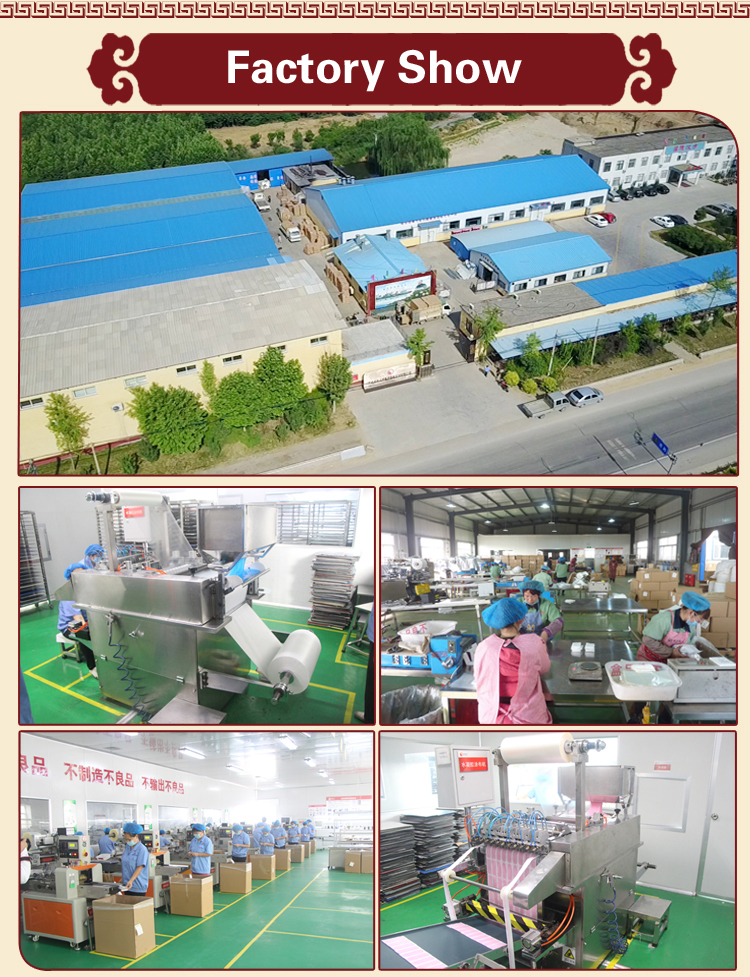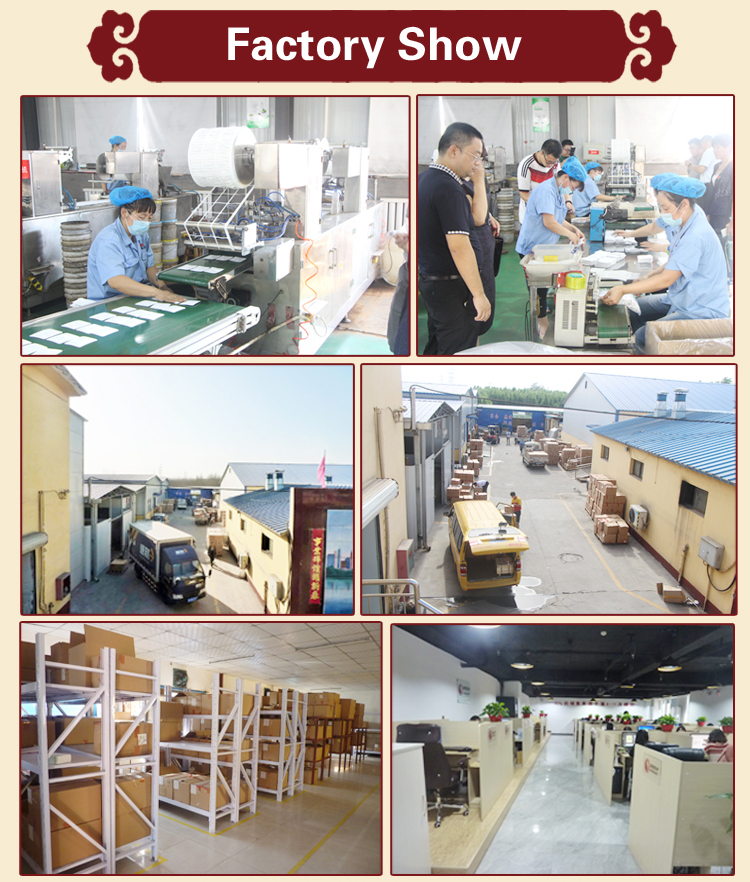 Onze klanten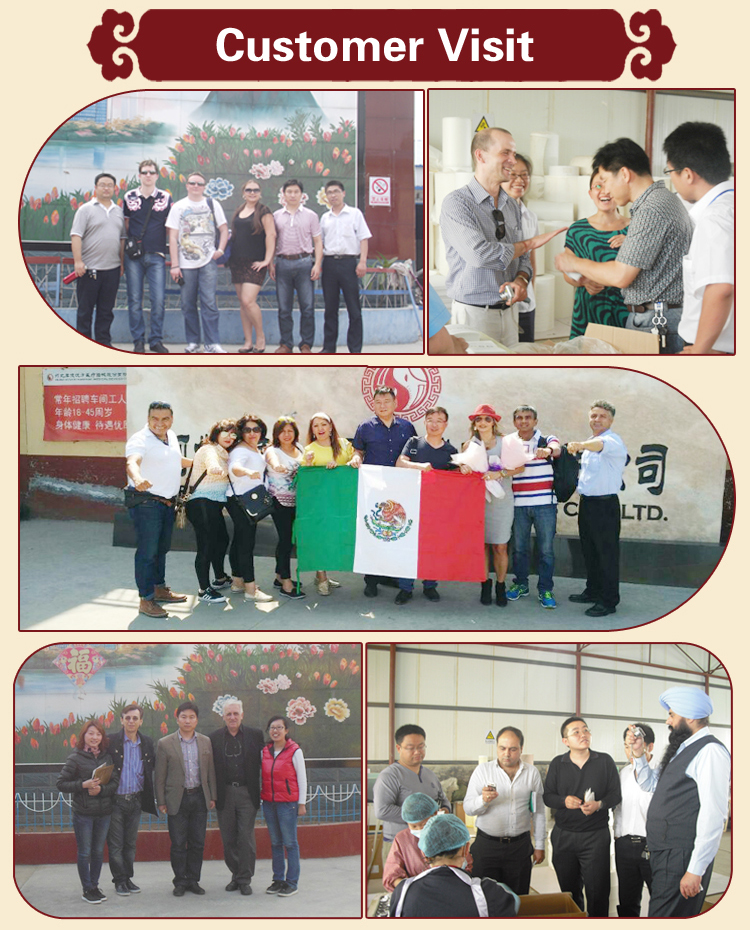 Certificaat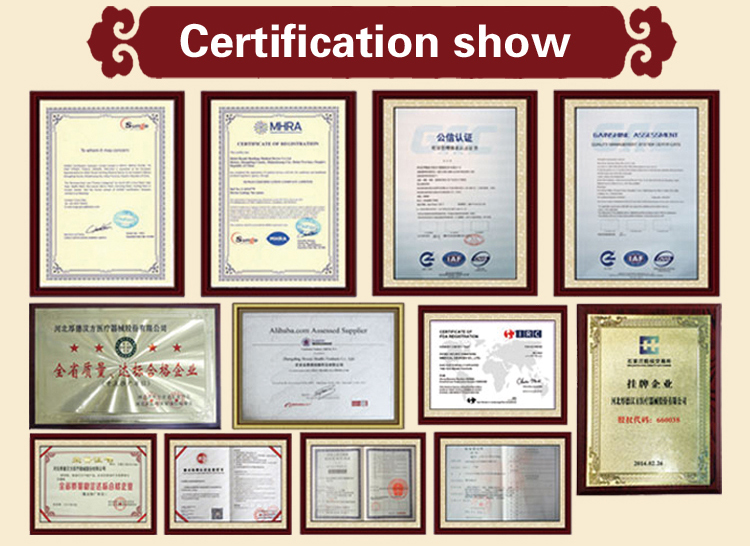 Product Categorie : Pain Relief Patch